Site of Interest: Hub Pages
This weeks site of interest is http://hubpages.com/ Not only is the site packed with useful information on a variety of topics. It also offers the opportunity to publish your own content and earn royalties and prizes.
So what is Hub Pages?
Publish easily, Attract readers, & Earn rewards
Publish your insights and expertise online with easy-to-use, non-techie tools!

Enjoy an instant audience thanks to our community of millions of readers.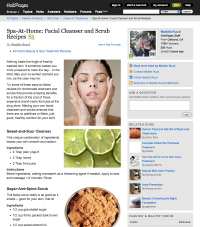 Build a fan base, get exposure to other great content, and also earn money.
What is a Hub?
Let's start the tour with the obvious question. Just what is a Hub?
Hubs are just like web pages. Each one contains an article you write that's filled with insight, advice, information - whatever you'd like to say on your favorite topic.
While there are other methods to create a presence on the Internet, you'll be hard-pressed to find an easier way to:
Produce all kinds of content with easy-to-use tools. Our non-techie tools allow you to easily load your hub with the text, pictures, links, videos, polls, and quizzes that interest you most.
Reach a large online audience who shares your interests. The technology behind our hubs gives them the power to reach thousands of people interested in your favorite topic.
Enjoy HubPages rewards. In addition to social and community plaudits, HubPages provides you with easy access to the Internet's top income generating tools: Google ads and eBay and Amazon offers. The opportunity to earn more and more royalties over time simply by writing about your favorite topic is the icing on the cake!